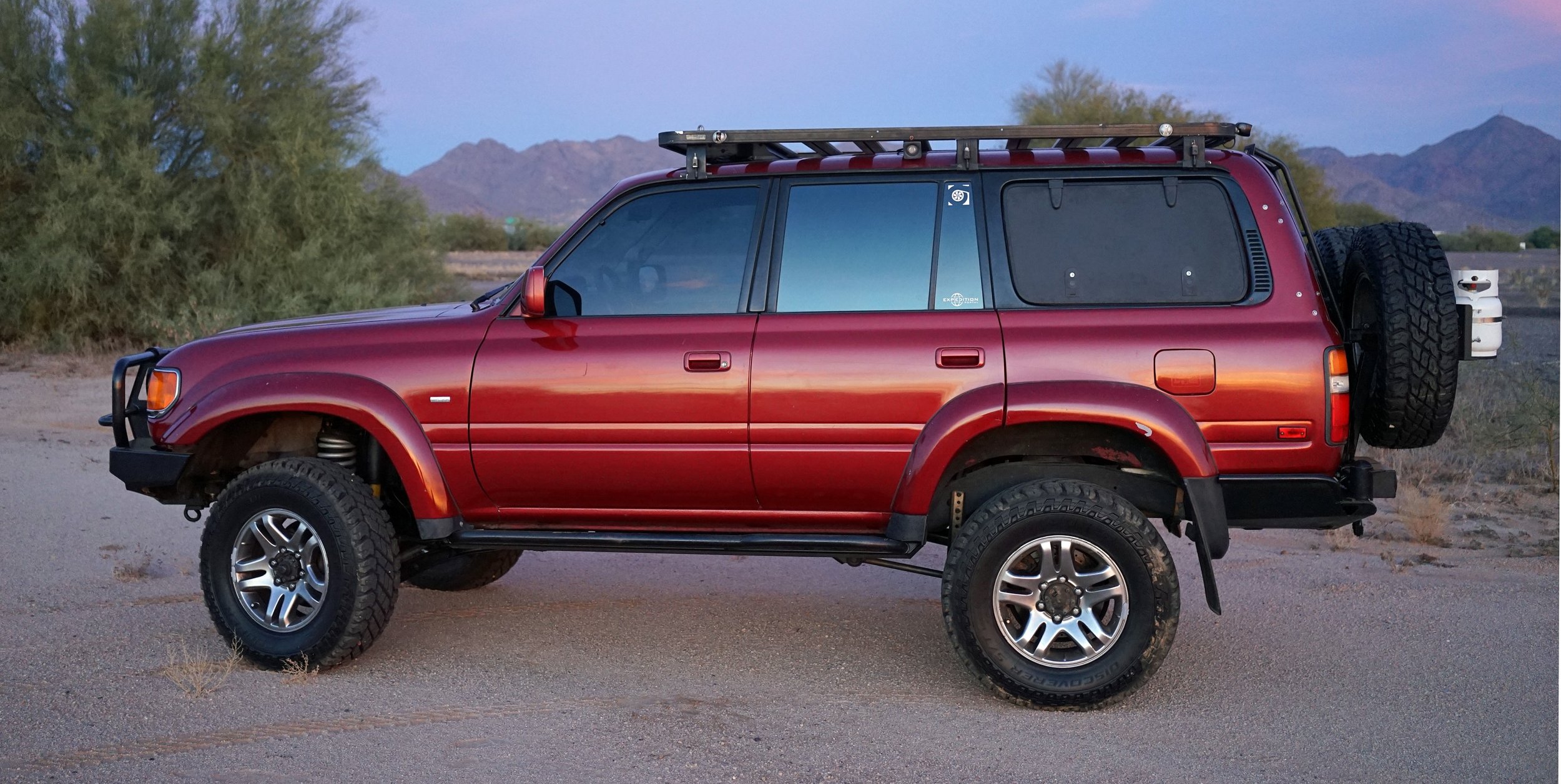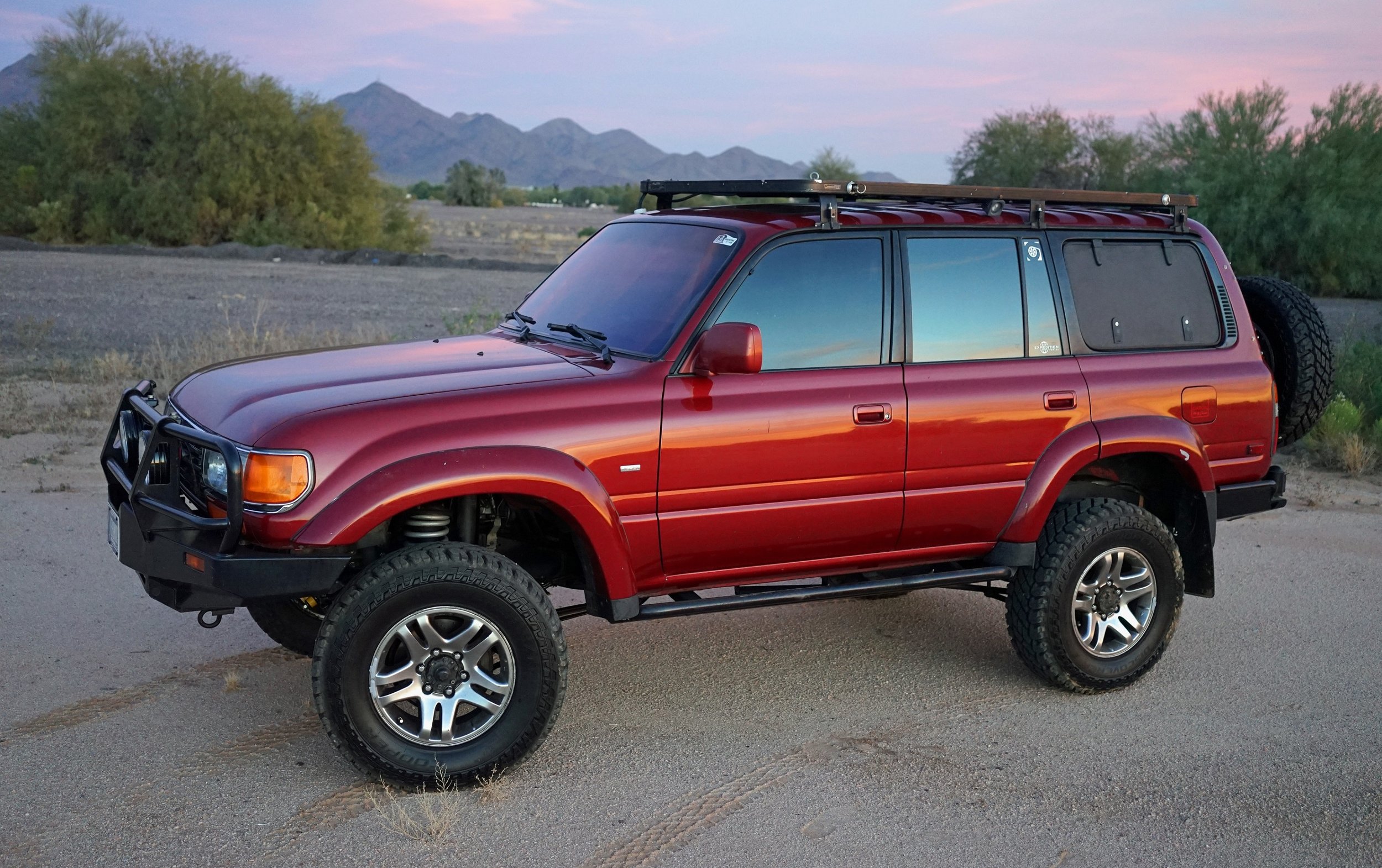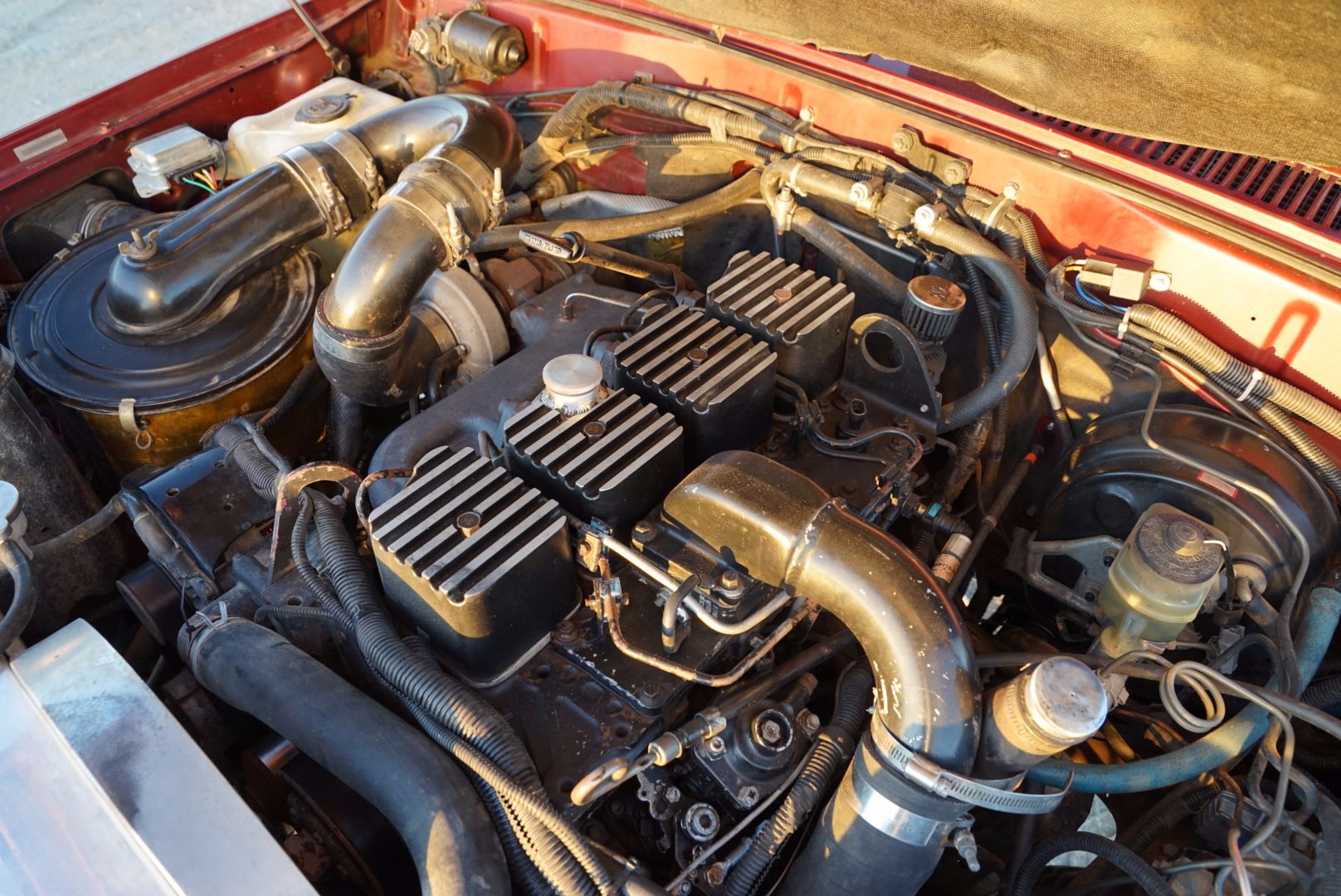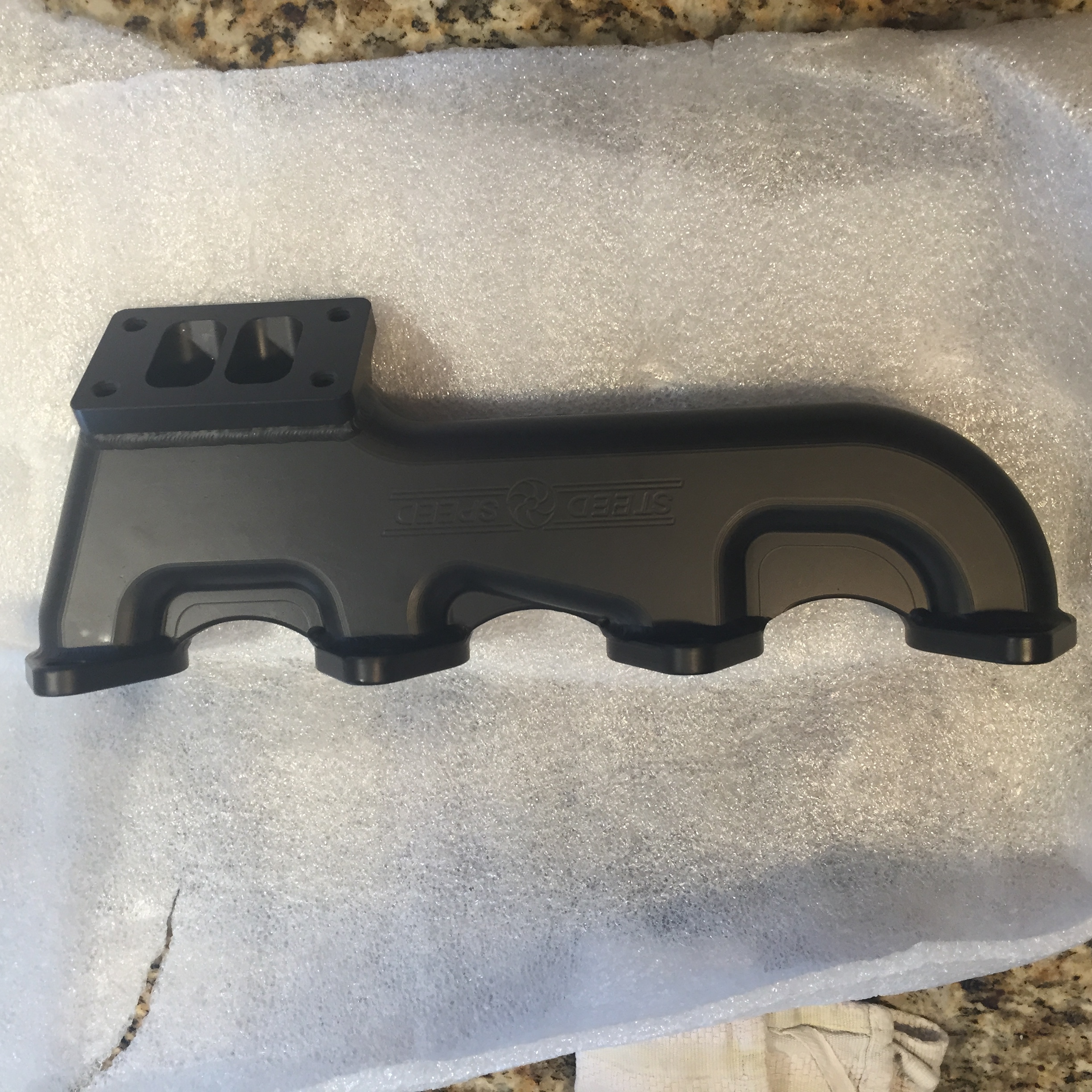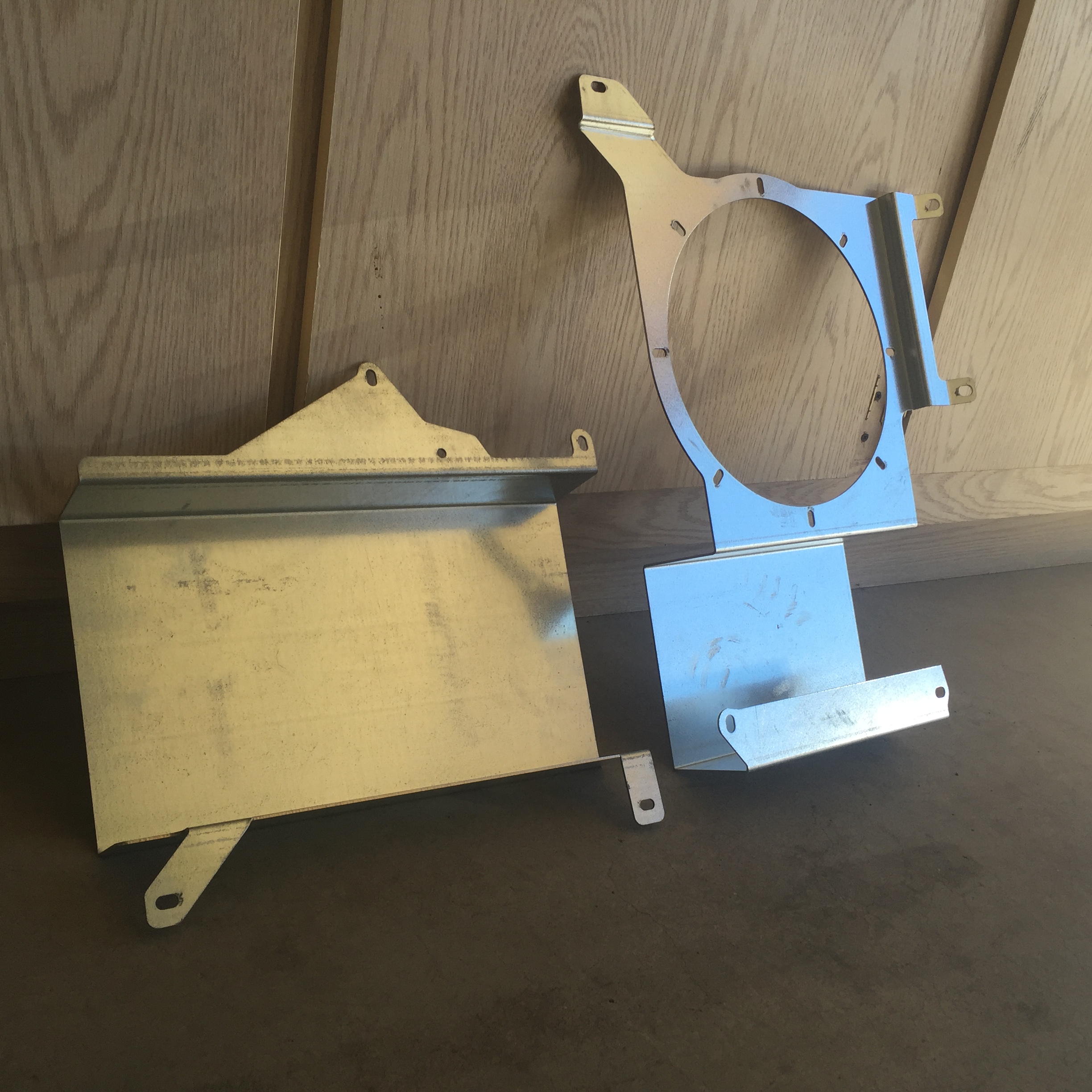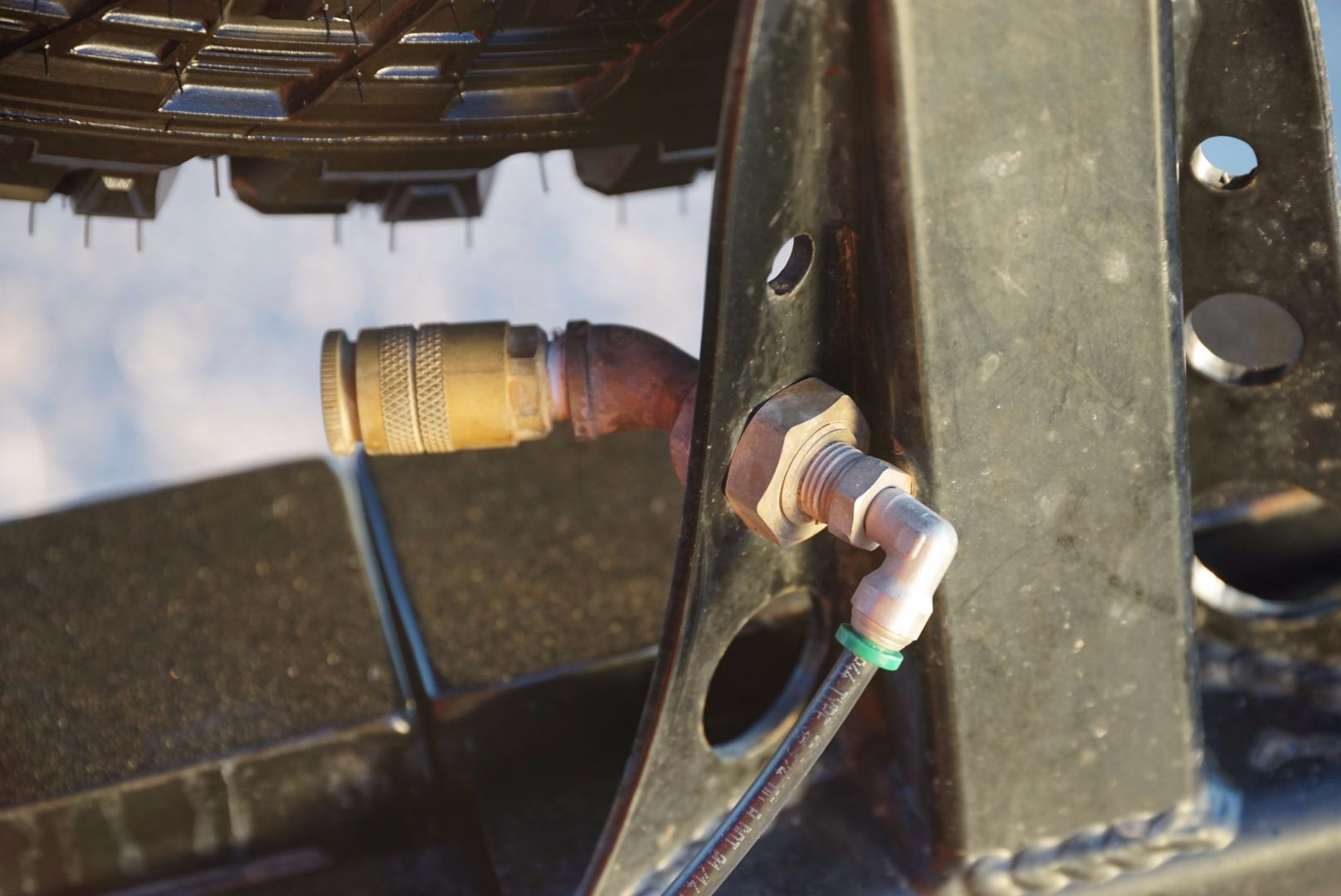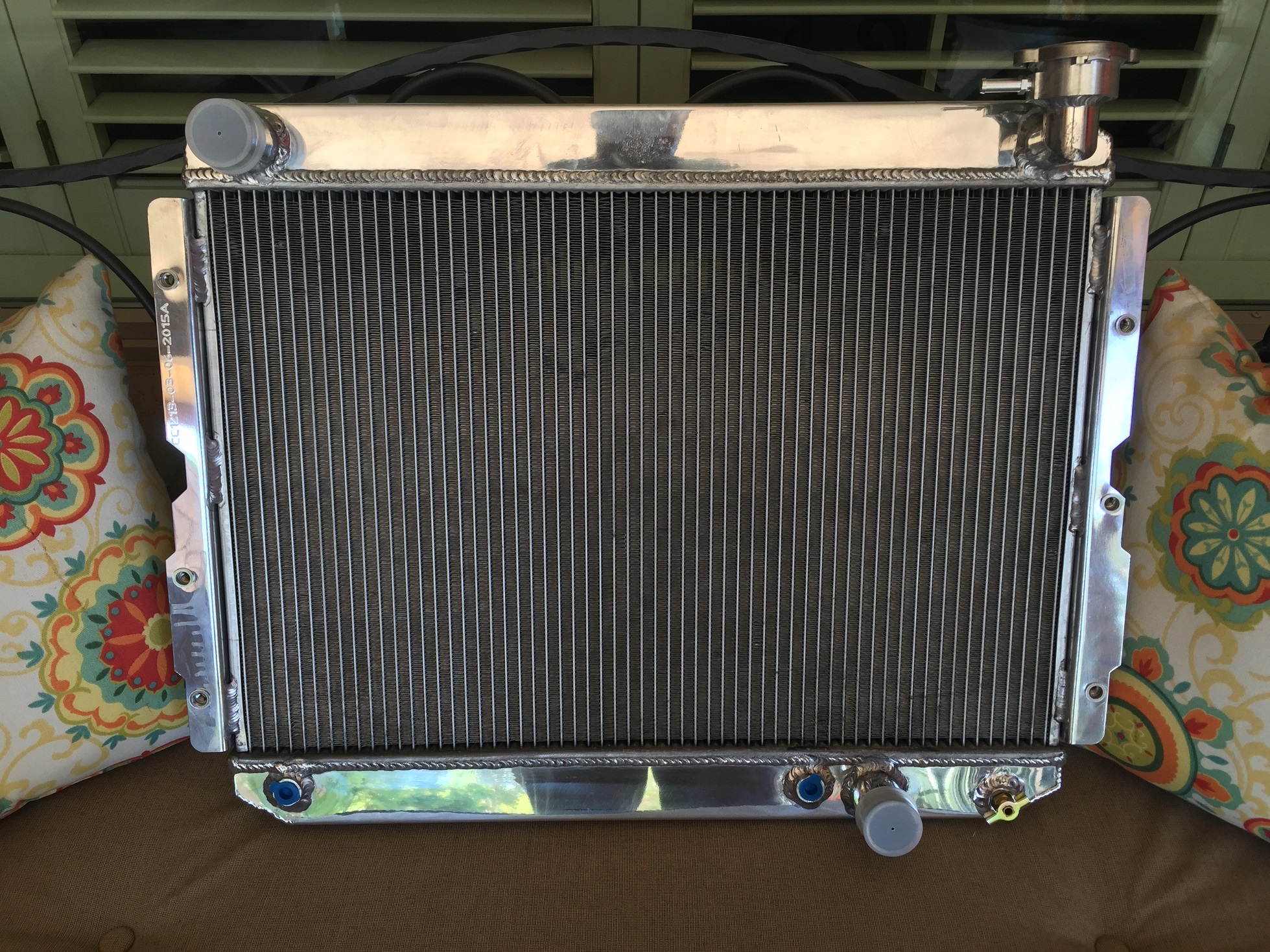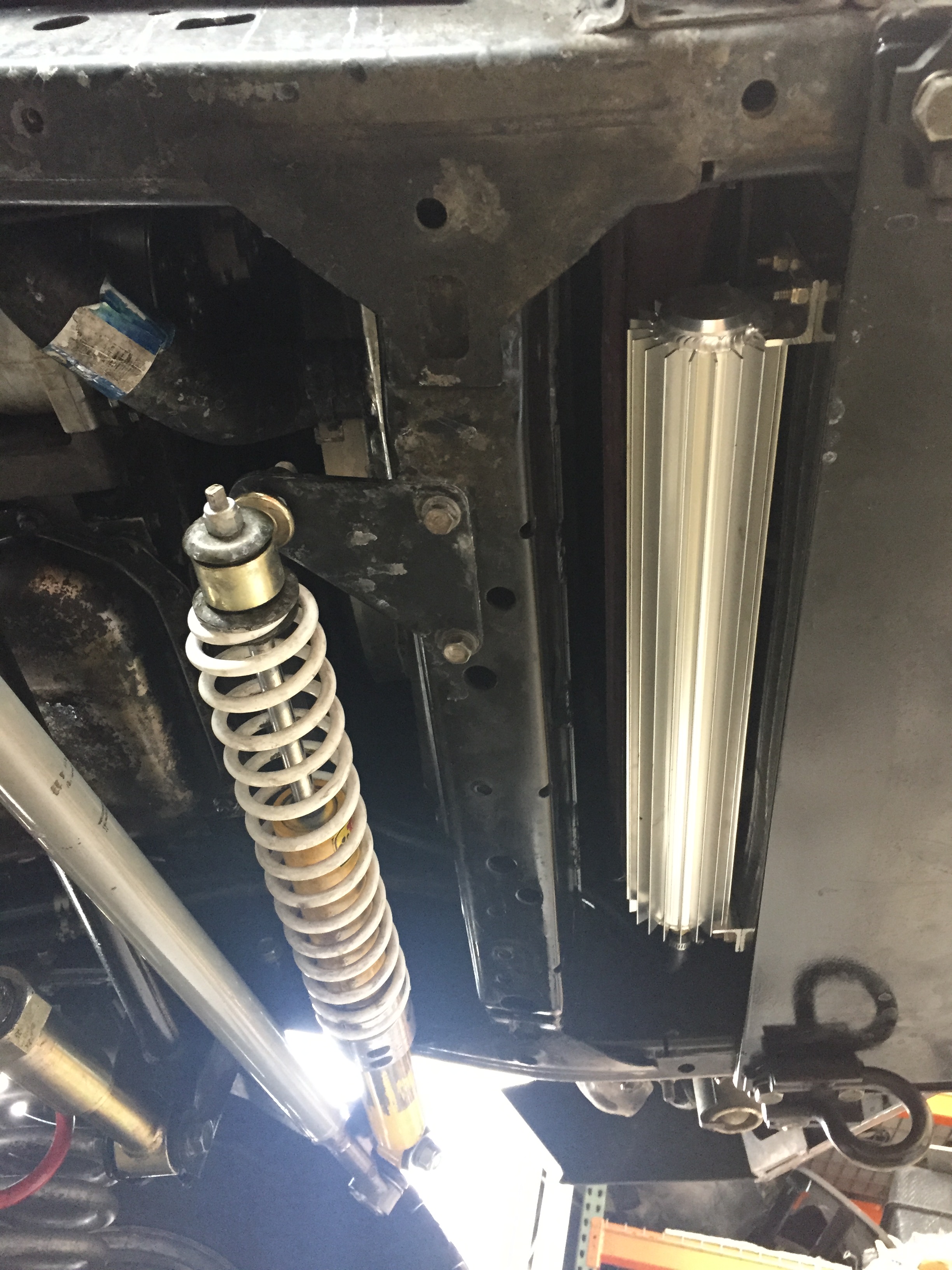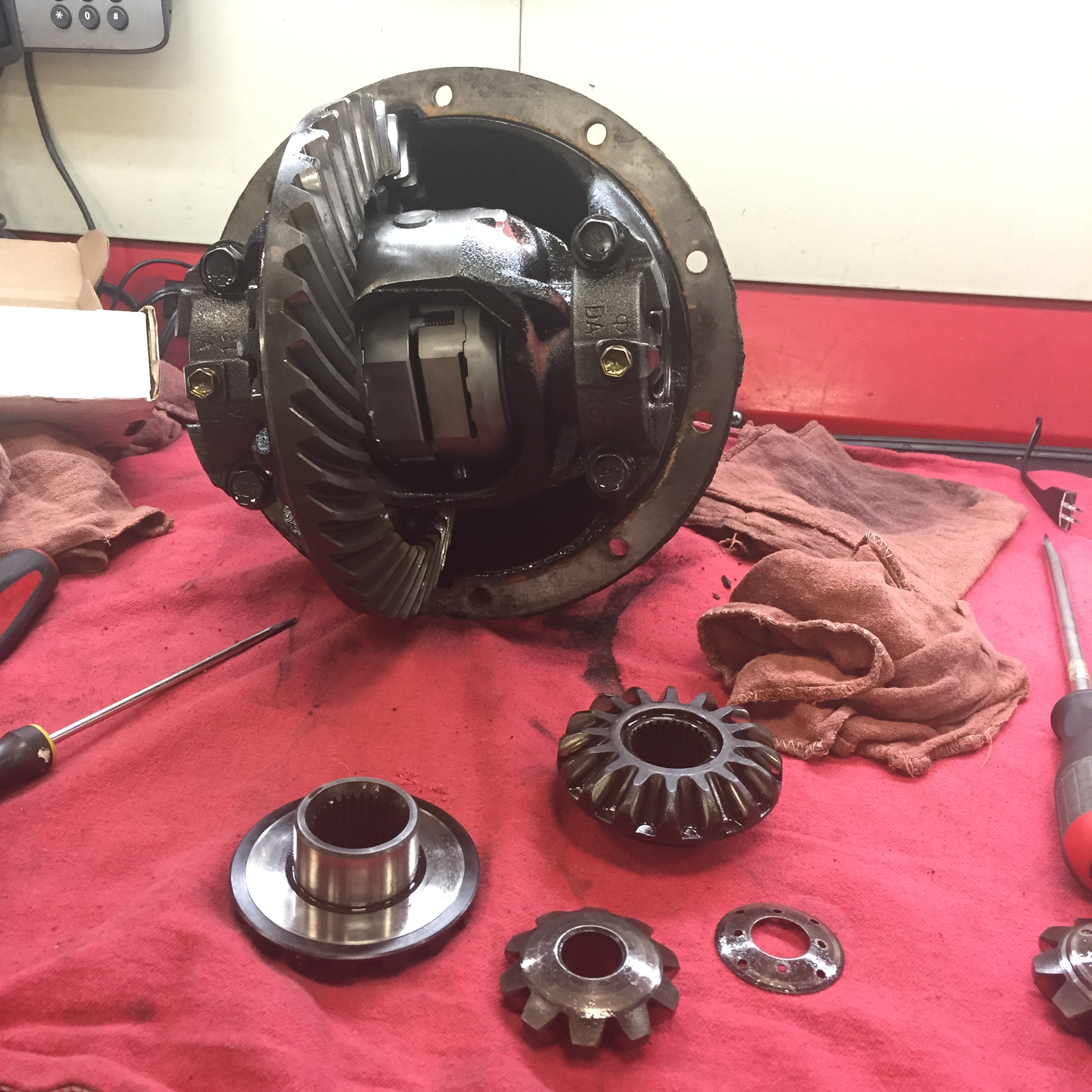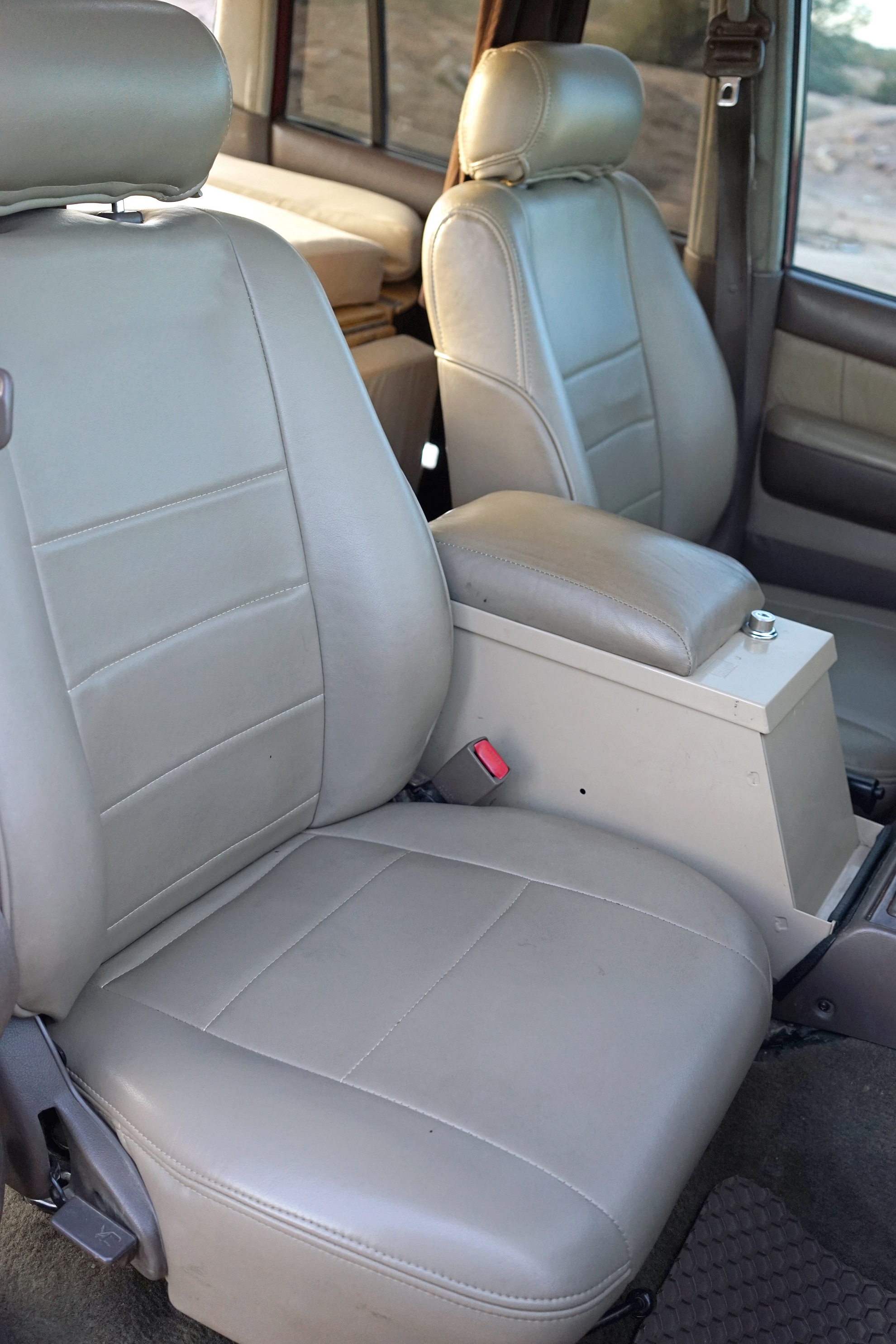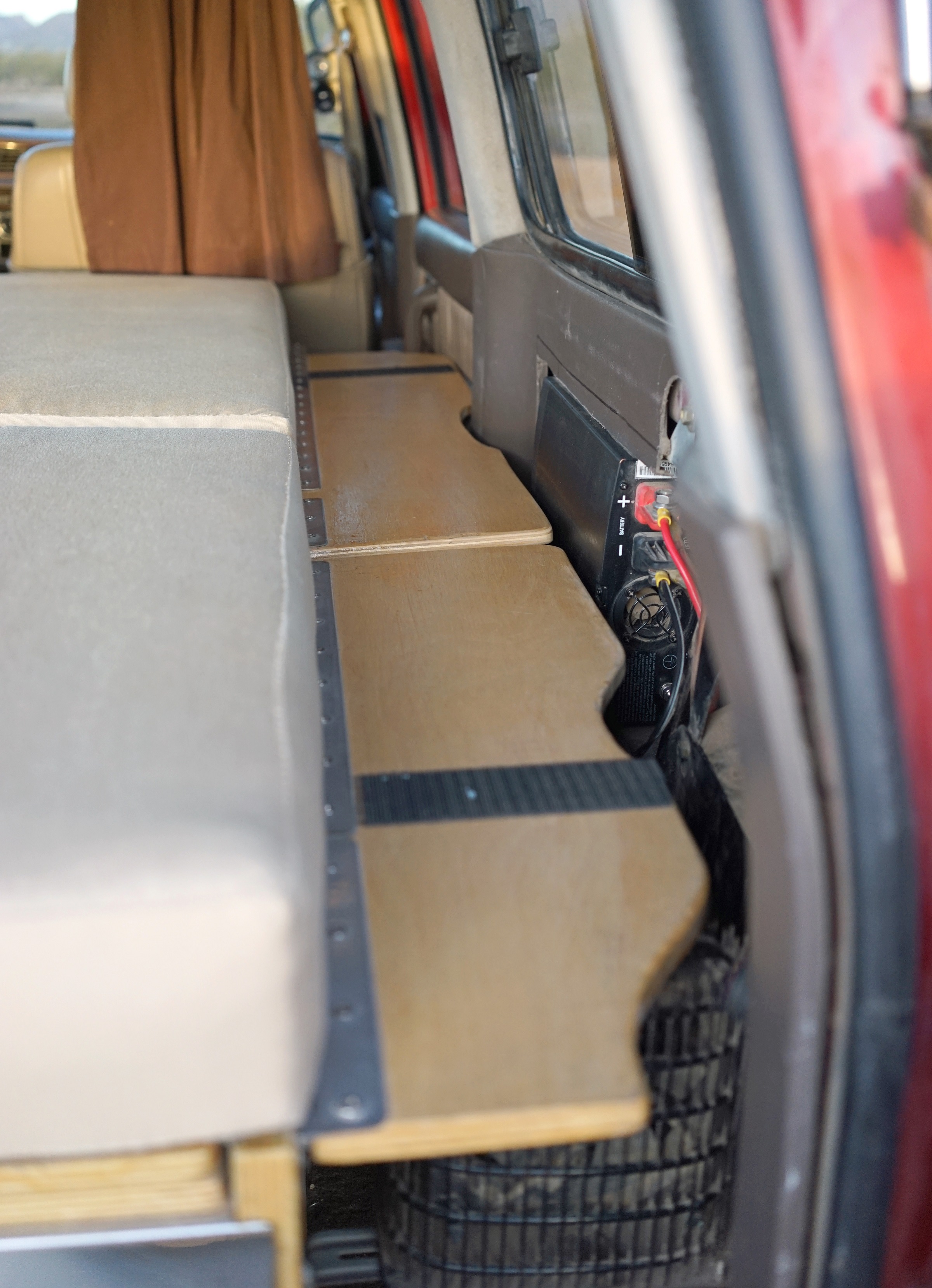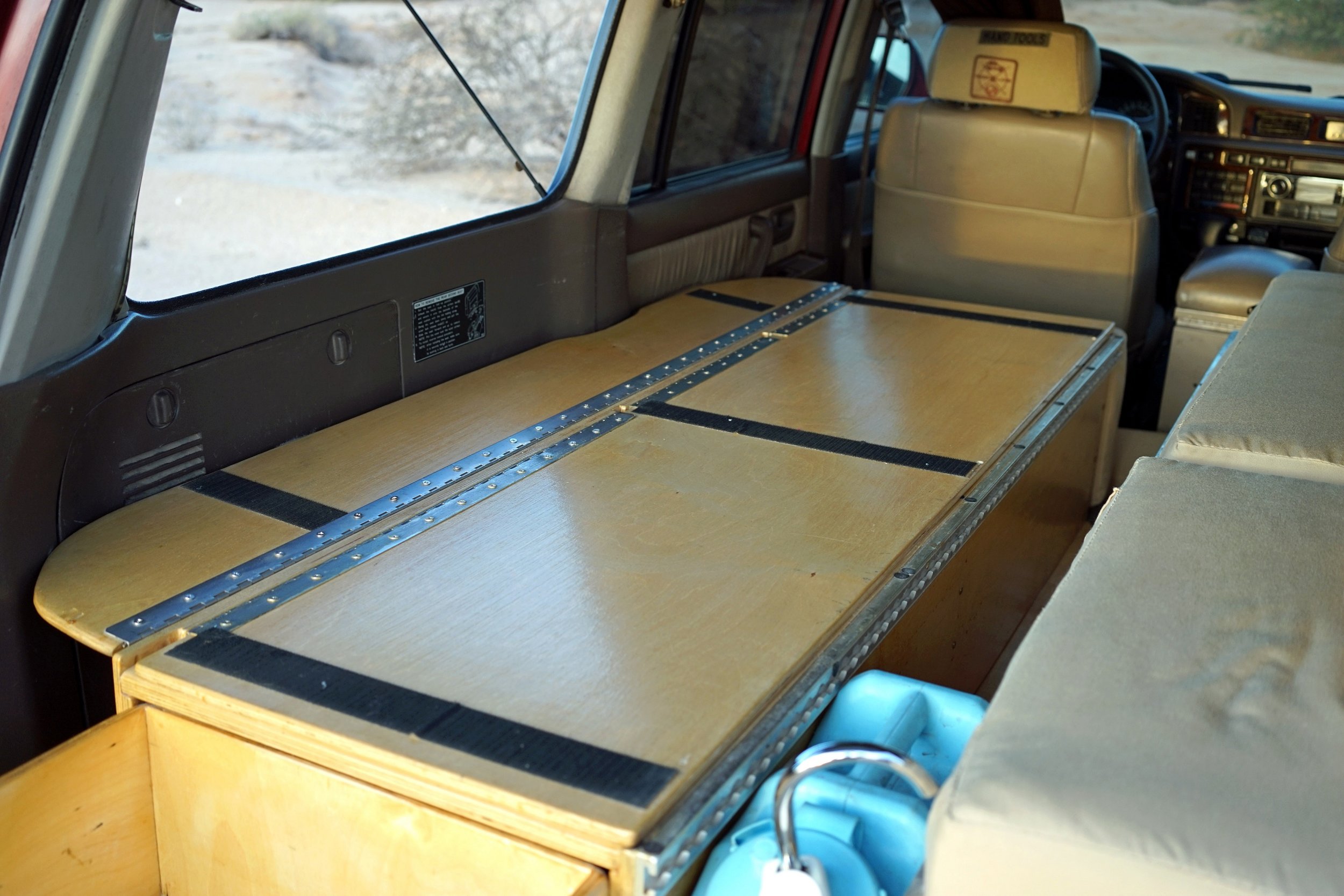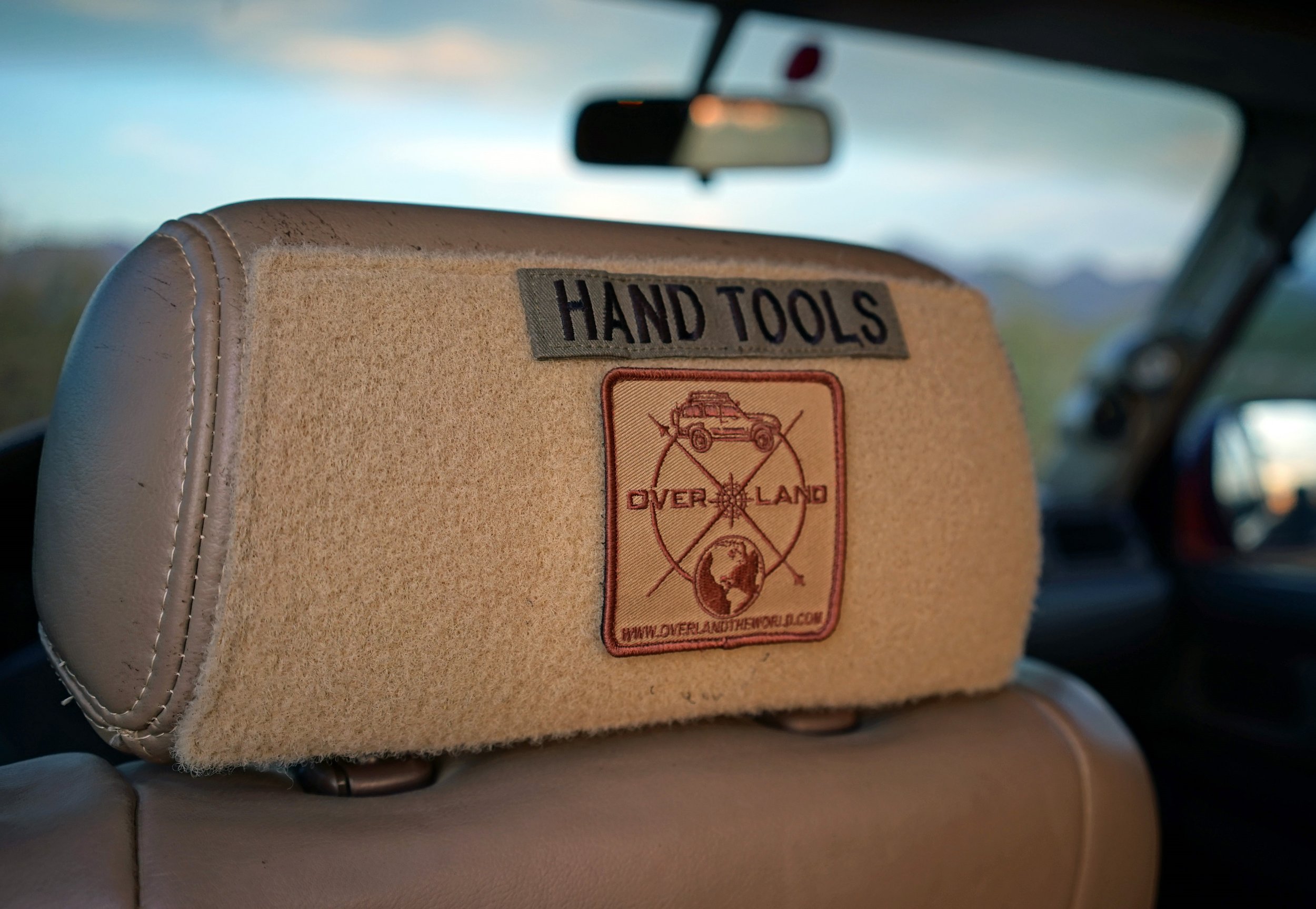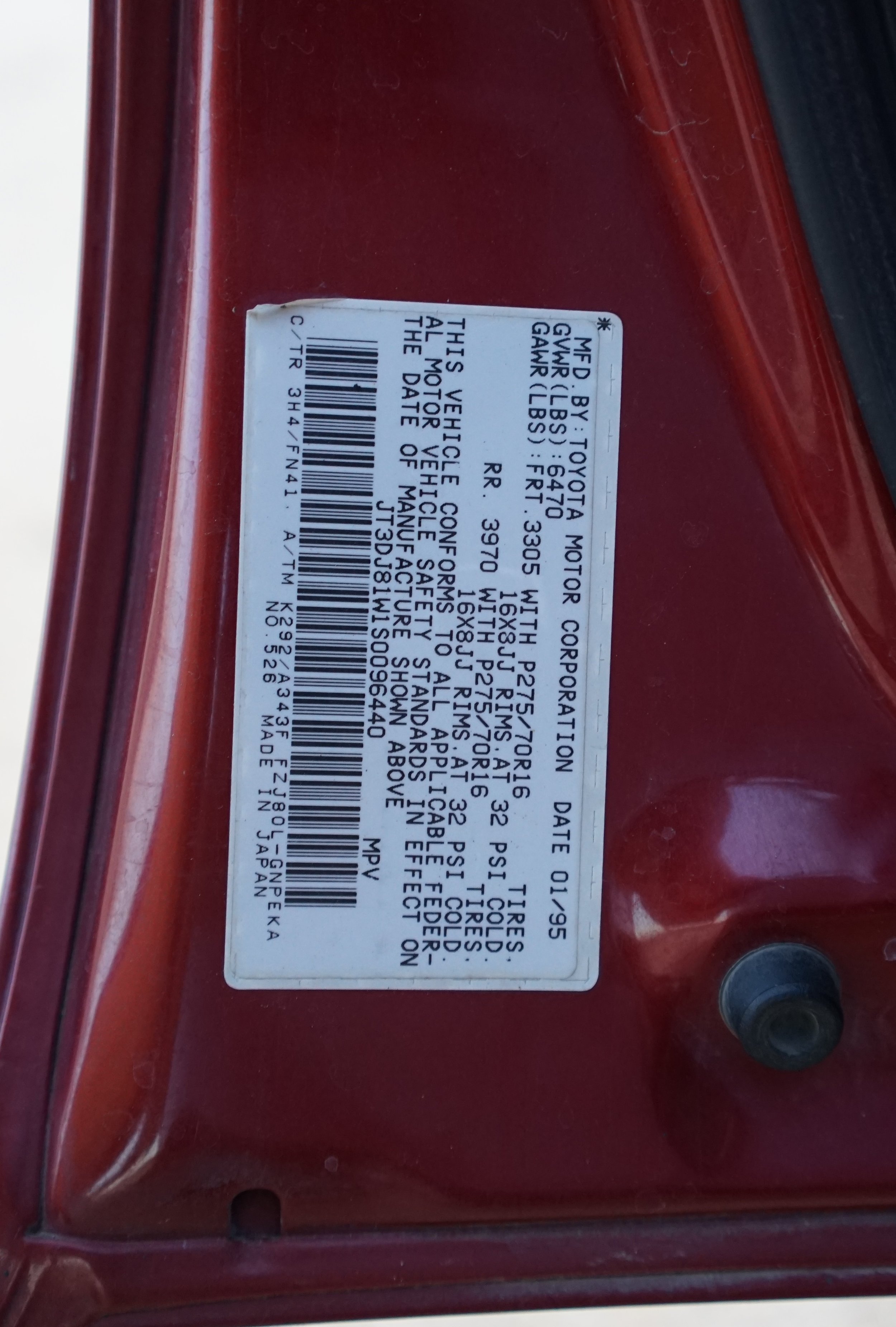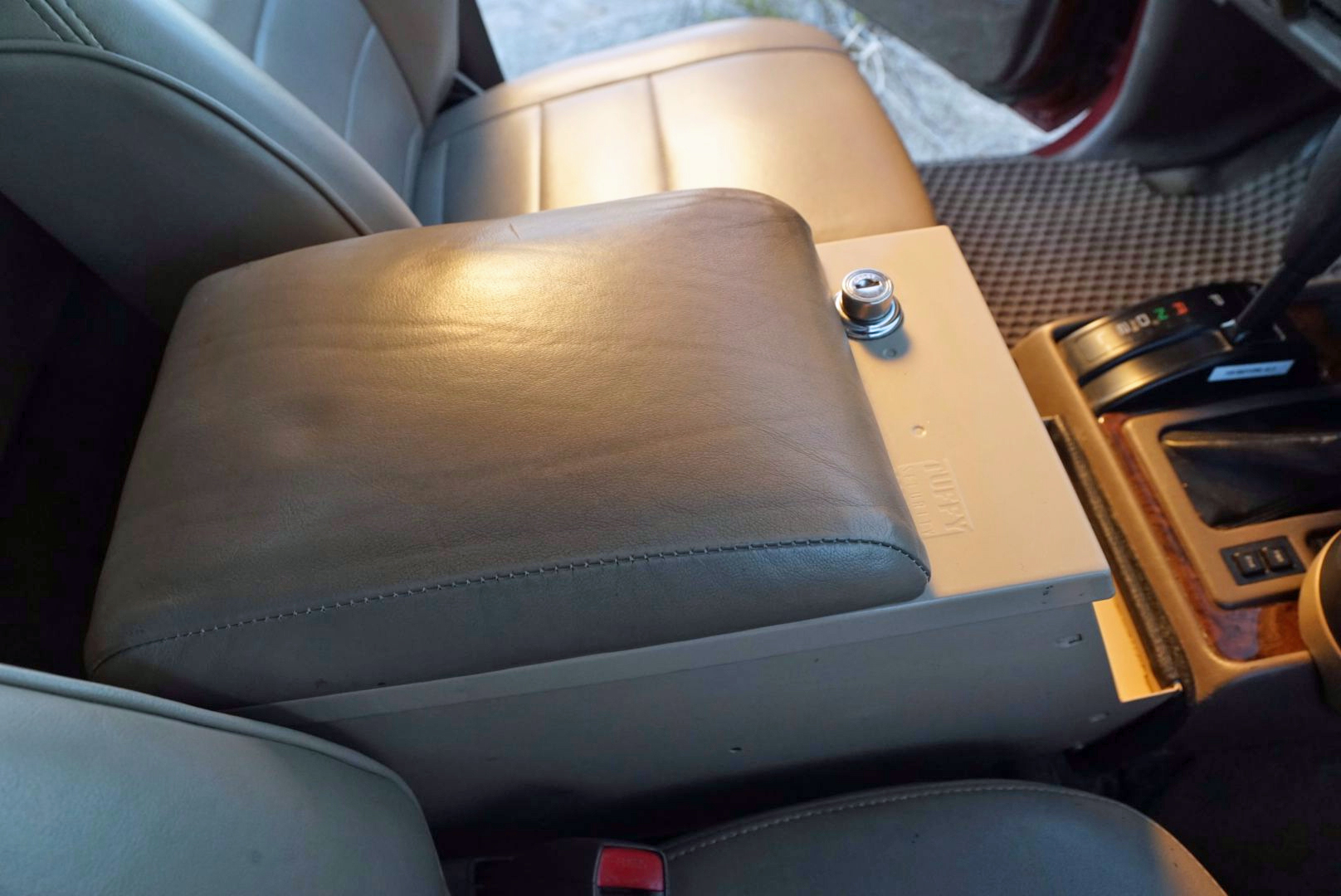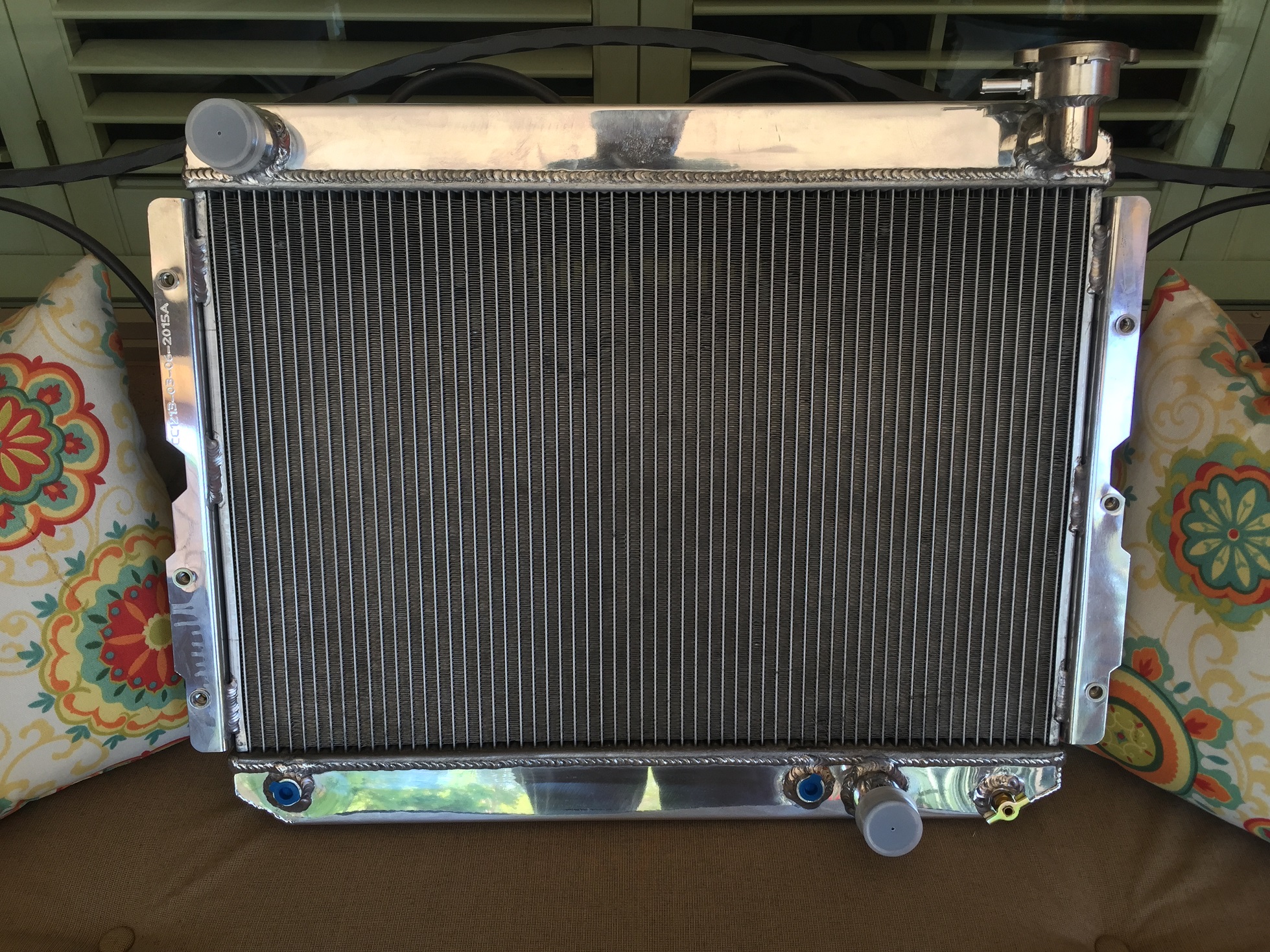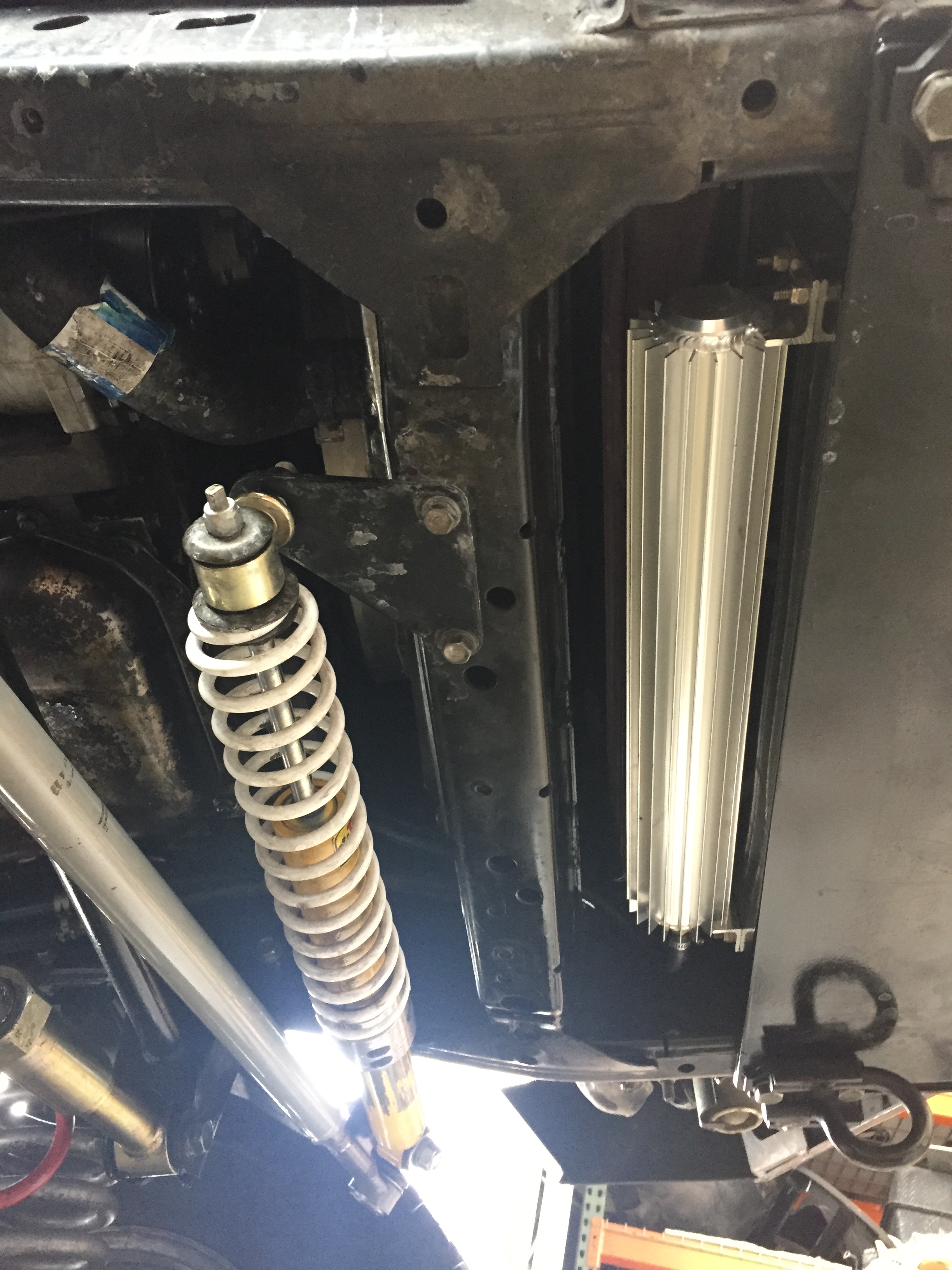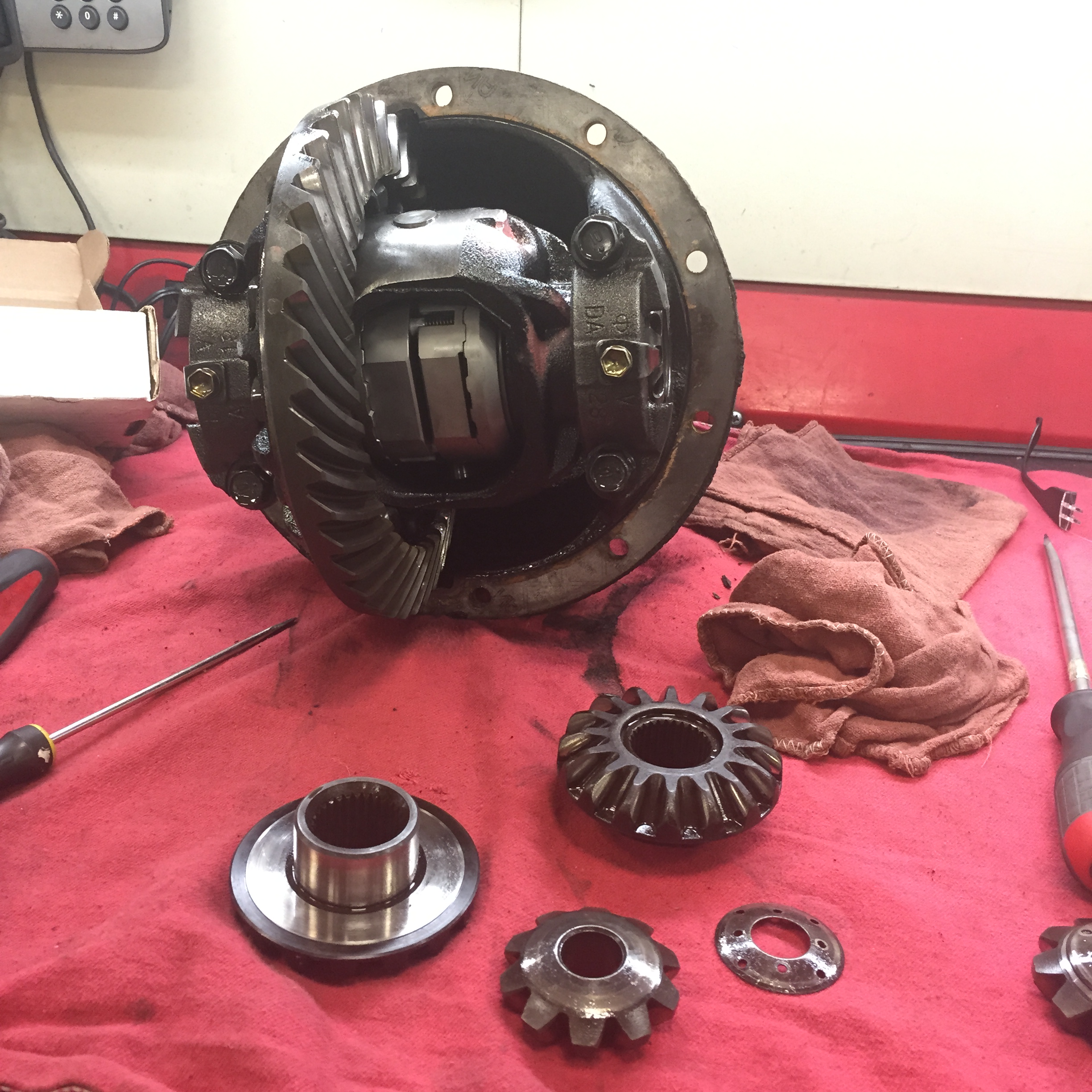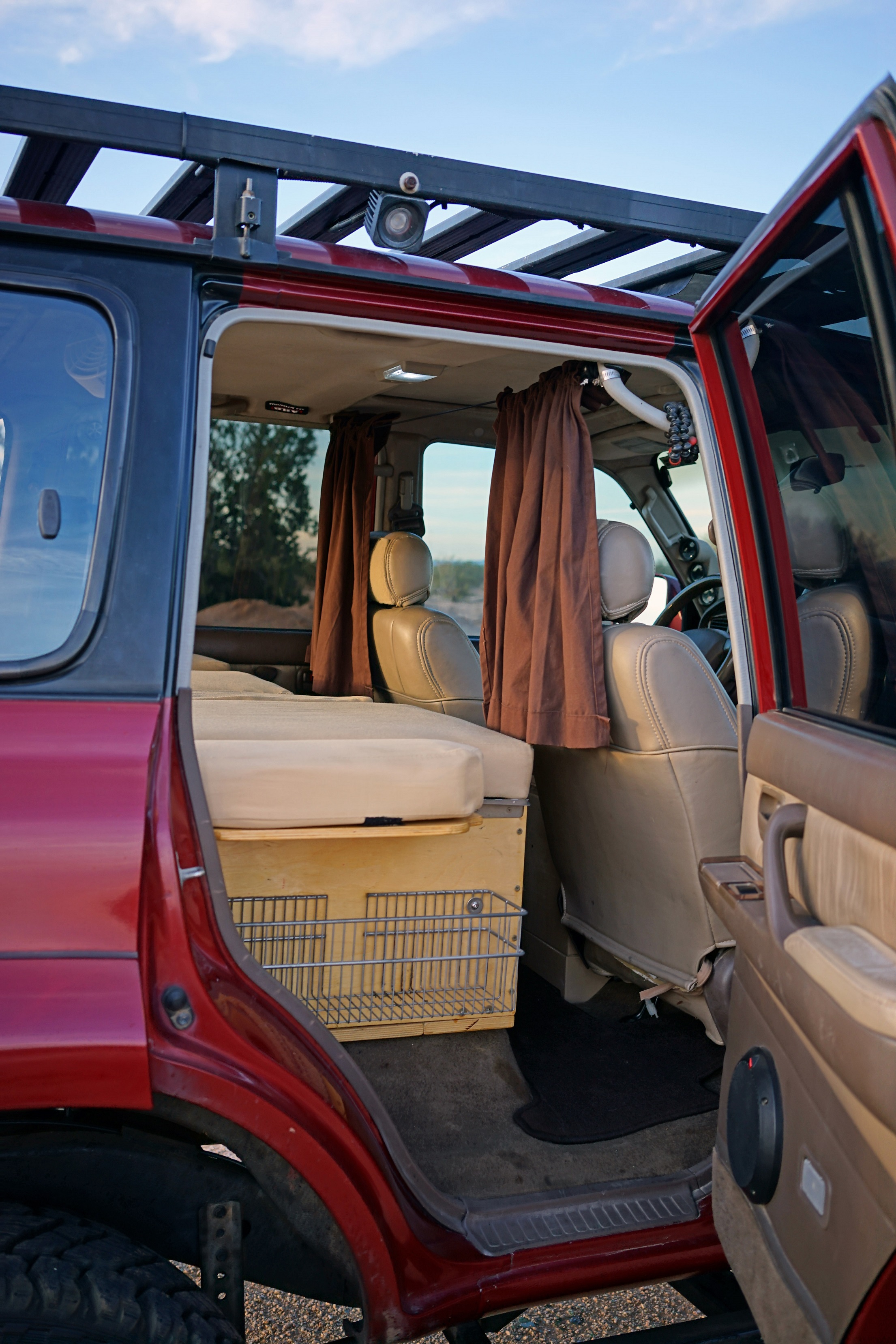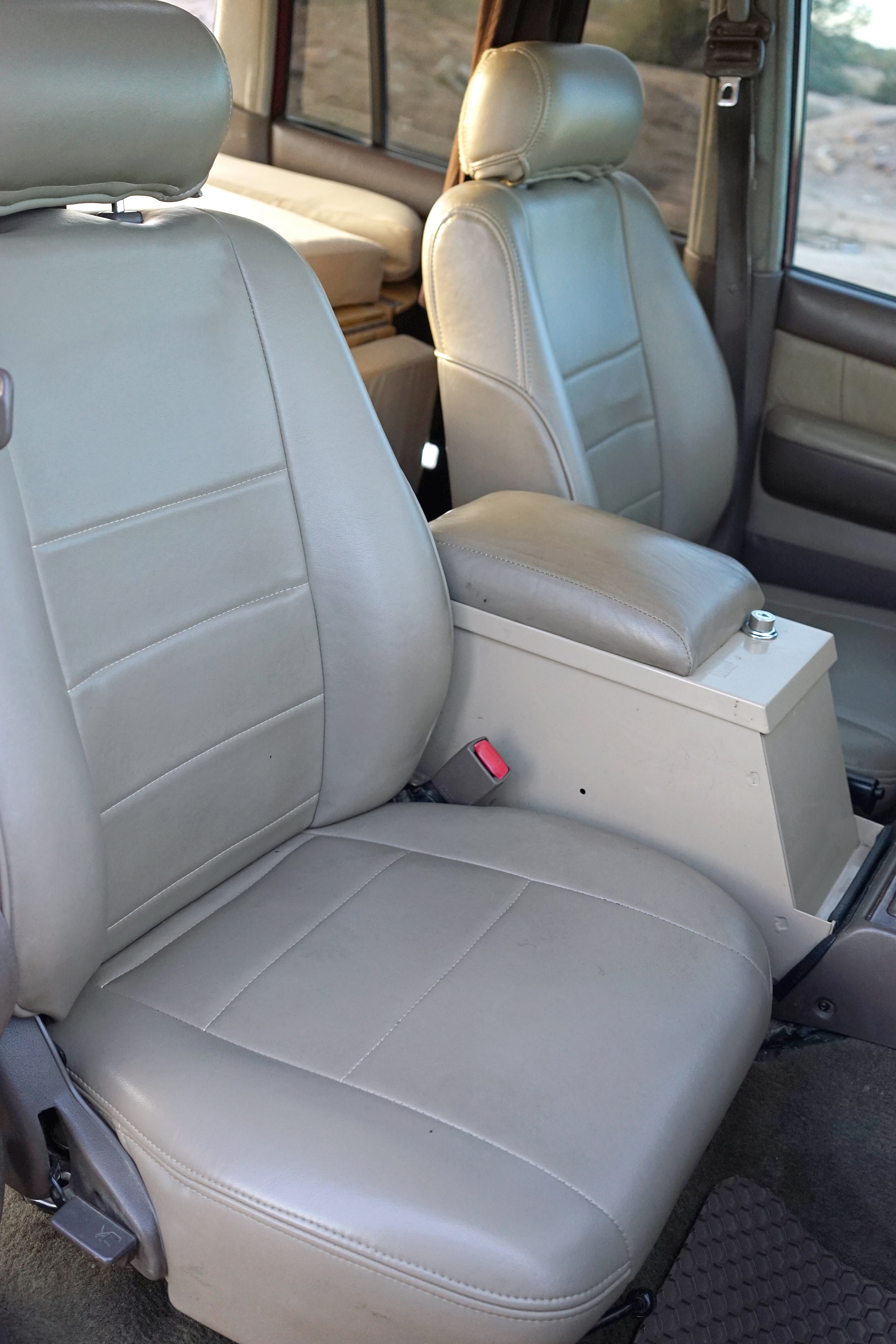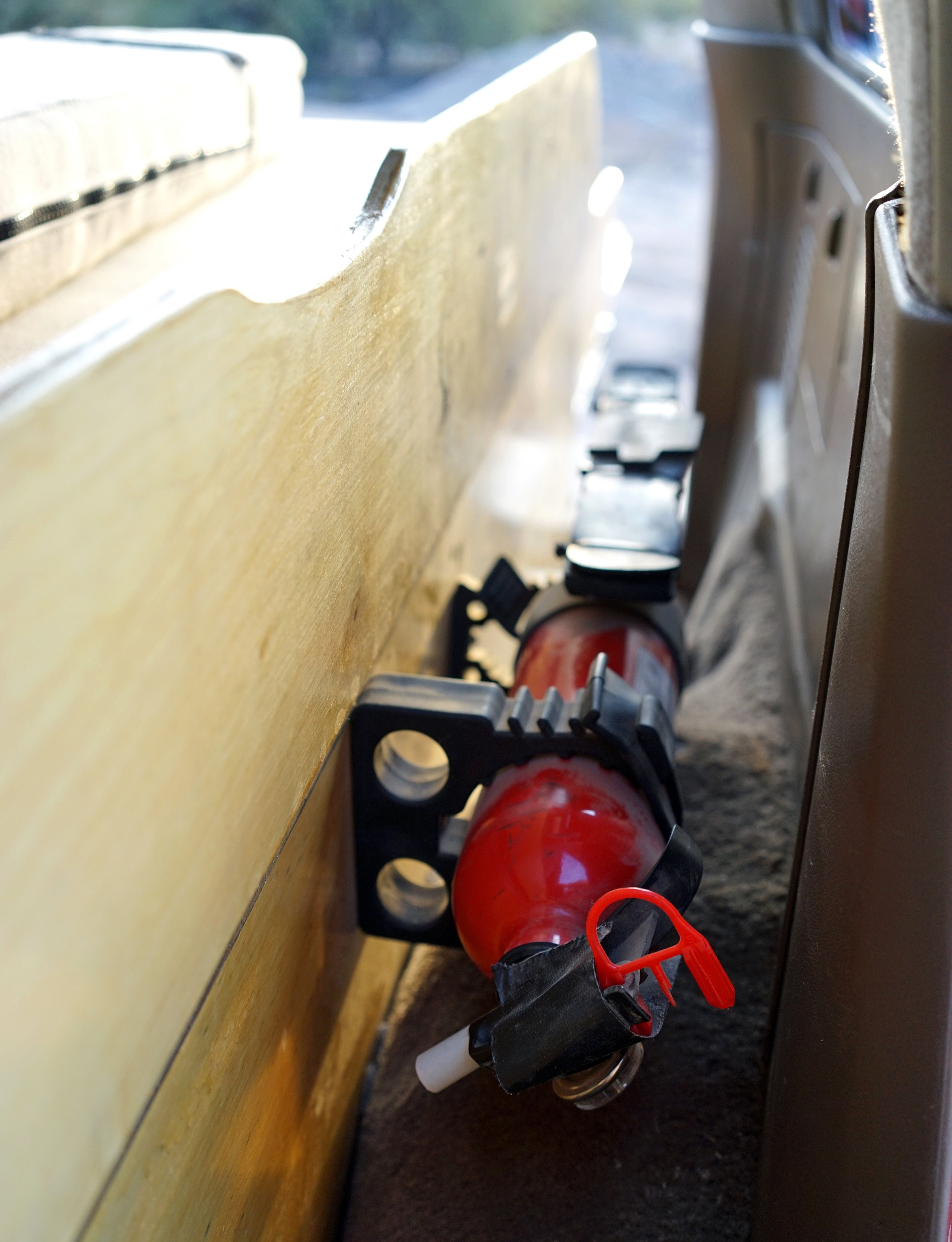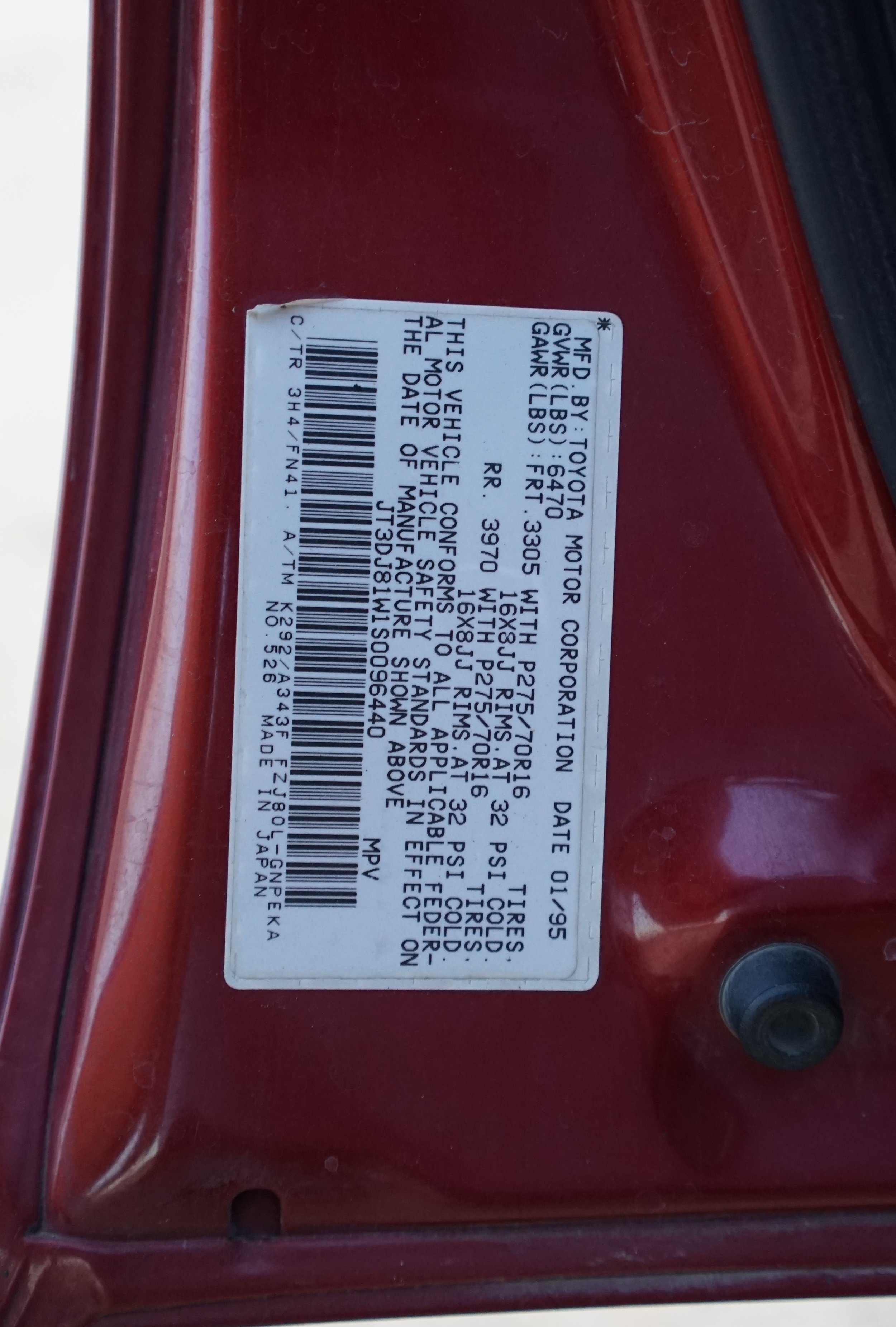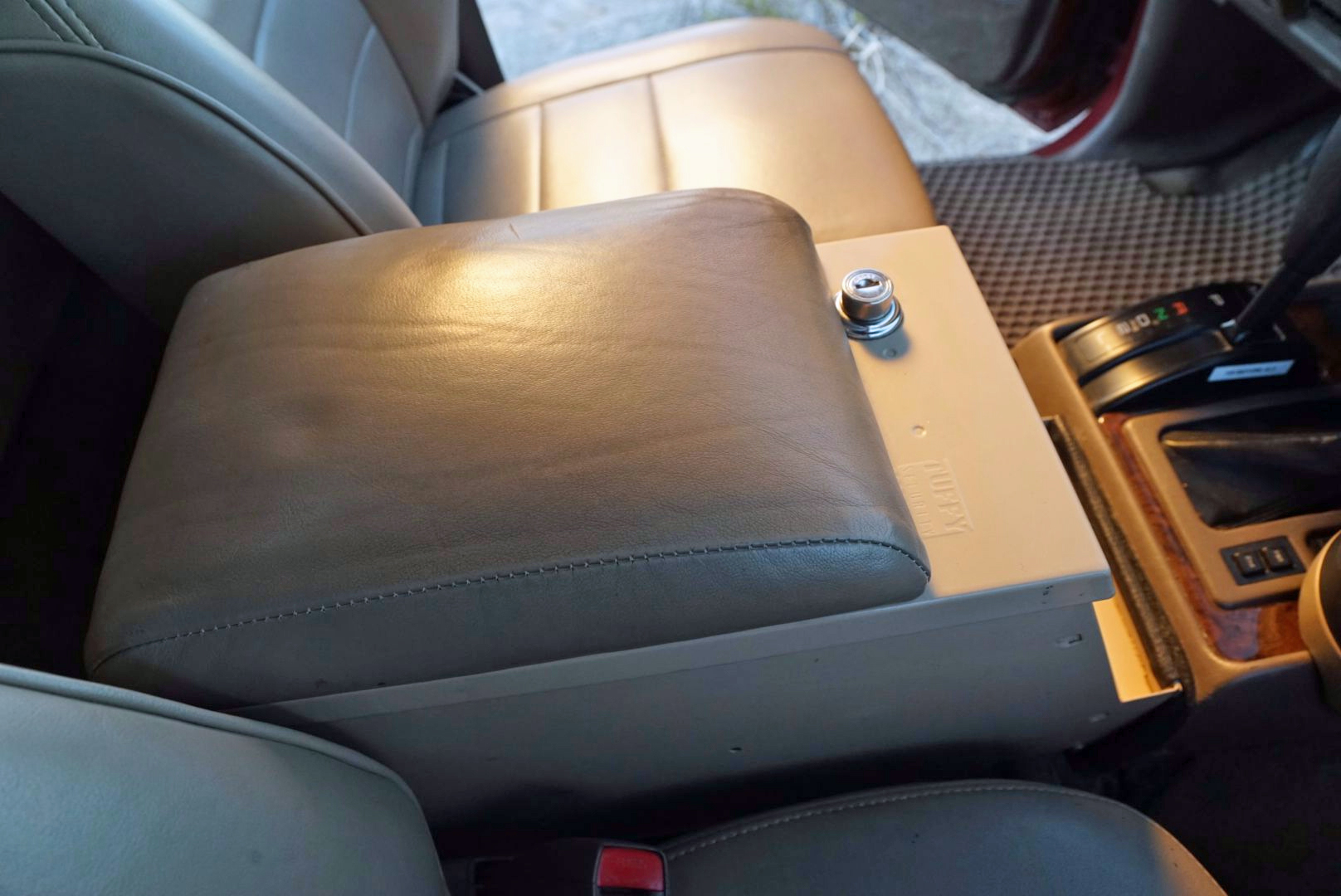 1995 Toyota Landcruiser w/ 4BT Cummins 3.9L Turbo Diesel
Here is my dutifully maintained and built 1995 Toyota Landcruiser (80 Series) with a 4BT Cummins 3.9L Turbo Diesel. This is not your average diesel swap and is NOT a project car. Every major system has been gone through before and after our recent successful journey with it to the bottom of South America (2015-2016), as almost everything important is new under the hood. Mechanically it is sorted, field tested, and ready for another great adventure of your own. Over 200 professional shop hours went into it AFTER the swap was completed to make everything right and trusty, plus hundreds of hours by the owners. This vehicle represents over $55,000 invested to make one of the most no-nonsense, backcountry capable, vehicles available. If you are willing to read the entire build list, you'll find that you would not be able to recreate this vehicle for the sale price, and an extreme amount of time went into the practical upgrades that make for an outstandingly flexible and reliable overland vehicle.
As the full list is long,
here is the condensed FAQ & Good/Bad
The Good:
Everything is new, literally every part that matters was fitted since late 2015
Complete for 2 Adults for extended travel/camping/zombie apocalypse/offroading
NO Overheating; you will probably not find another turbo diesel 80 with an Intercooler, 3 row aluminum racing radiator, and mechanical fan - stays at 185F-195F normally.
NO Rust
NO Accidents - comes with clean Montana Title, if you have emissions in your state/county, it is possible to set-up a permanent plate (one time, under $150 fee) in Montana. This can also be done with an LLC and Montana mails everything out of state.
MPG: 18-22 depending on weight/speed, we rarely drive over 70MPH, but it can go +85MPH
FASTER than OEM Toyota diesel; I have driven an imported stock OEM 1990 Landcruiser and my engine setup is faster from 0, all with common Dodge parts.
READY to drive: SIX brand new tires (500 miles), Full Service just completed, etc.
RELIABLE: we tested, fixed, and tested again. Anything that was going to break from the PO, did and is now fixed.
Lots of hidden details for extended travel. Ex, oil changes are super quick w/ remote mount, fluid storage on the frame rail, triple fuel filters, hidden storage, etc.
Full Mandrel 3" Stainless 304 exhaust - INSIDE FRAME - example of Craftsmanship that went under the skin
Gauges: I've added gauges above what Toyota provides, to give more detailed information about the powertrain. Trans Temp, EGT, Boost, Oil Pressure, Fuel Pressure, Fuel Filter warning light, & Voltmeter
The Bad:
What did you ask? (It's LOUD outside, but not with the windows up, as over $1500 was spent on new window seals, sound & thermal deadening, and thicker carpet)
Dodge oil leaks & there is some remaining undercoating that I can't get off from Bolivia, that was added to protect the car from the salt flat
Small quirks w/ swap - Some may see this as a good thing, but the trans is controlled by fluid pressure (i.e. NO ELECTRONICS) so shift points are old school and the Torque Converter Lockup is manual (switch on dash) and can be locked in 3rd or 4th OD, but not necessary. This requires more attention than a newer automatic transmission, but less attention than a stick.
After I added the Fluidampr Harmonic Balancer to smooth out the engine, the Tach is displaying incorrectly, I am currently resolving this with a Dakota Digital Tach Converter, but it may not be done for your test drive.
Antennae only goes up 80% - I only listen to from my phone, so I left this alone
Paint: While there is NO body damage, the clear-coat is fading and there are numerous nicks and parking lot scratches. We spent our money inside the car and thought having a fresh paint job to take to South America sent the wrong message, so we left the paint as-is.
Powertrain:
4BT Cummins 3.9L Turbo Diesel w/ 47RH Transmission (approx 175k on motor, 19k trans)
New Holset HE221W Turbo w/ Billet wheel - Boost up to 22psi
SteedSpeed Exhaust Manifold
Prince of Darkness Injectors
BD Cool Valve Covers
Replaced Mechanical Lift Pump w/ Air Dog II 100g/h Fuel pump with water separator and fuel filter
Remote Oil Filter Relocation
Billet freeze plugs
New Fluidampr Harmonic Balancer
Aussie Rear Locker w/ CDL Switch (2X Locked)
OEM 4.10 gears
Front Double Cardan Drive Shaft
Transmission:
1995 47RH w/ shifting controlled by pressure switches. Rebuilt in 2016, approx has 19k miles
Manual Transmission lockup switch on Dash
New Electric OD switch solenoid
MagTec Extra Capacity Transmission pan
EXTERIOR:
Frontrunner Slimline I Rack
ARB Front Bull Bar Bumper
Armor: OPOR Sliders
4x4Labs (Custom)Dual Swing Rear Bumper with dual tires and LED lighting- AFAIK I am the only Landcruiser with this specific set-up.
Gobi Hatch Ladder
Lighting: HIR headlights, Rigid rear flood lights, Side LED Rock Lights, 50W HID Driving Lights
NEW 255/80R17 Cooper ST Maxx tires
INTERIOR
Rear Sleeping Platform and storage - marine baltic birch, Velcro & Sunbrella material
Pioneer BlueTooth USB Head Unit & speaker upgrades to 6.5 Rockford Fosgate all doors
LED interior and Cree backup lights
Triple A pillar pod gauges: EGT, Trans Temp, Boost, Fuel Pressure, Water Temp
Additional Cupholder
Second Skin sound deadening and Thermal insulation throughout body
New StockInteriors.com carpet kit w/ mass backing
8" Tuffy locking center console (custom welded & matching leather armrest)
DIY HDPE Tailgate
Manual Front seats reupholstered
new ignition and door locks, new hatch lock
Cargo Area Shelf
New window seals, rear hatch seal
Marine fans
Suspension:
Slee 4" HD Springs
Slee upper & lower rear adjustable control arms
OME Sport Shocks
Ironman panhards
BudBuilt HD draglink and tie rods
Cruiser Outfitters HD tie rod ends
New OEM Bushings & Clearance Control Arms
Performance:
Upgraded & Extended SS Brake lines
Mean Green Performance Starter
New Performancer Alternator and HD voltage regulator
Full Mandrel 3" Stainless 304 exhaust - INSIDE FRAME
Cooling System:
Aluminum performance 3 row radiator & Intercooler
New Mechanical Fan and Fan Clutch - this was the secret sauce to make this 4BT swaps run well in the desert, AFAIK I am the only Landcruiser with this set-up
New Water pump and Thermostat
Aux Electric fan that is Auto temperature controlled
This thing stays around 185F unless hauling uphill w/ AC on.
Cooking, Food, & Water:
Tailgate converted to HDPE Cutting board material
AT Combo Slide out
Partner Steel Stove w/ screen
Isotherm Marine Drawer Fridge
Custom designed propane tank mount
Recent (2015-2016) Maintenance:
Synthetic Fluids - Motor Oil, ATF, Transfer Case, Radiator, Diffs
Birf / Axle rebuild - Wheel Bearings, Trail Gear Locking Washer system
Silicone High temp hoses,belts, Intercooler lines
Replaced Rear Heater Valve Control
New Denso AC compressor, AC dryer, fan control, new lines, cleaned blower
Killer Dowel Pin Fix - Cummins preventative maintenance of weak spot
New power steering pump, resealed vac pump, New water pump
New Idler Tensioner
6 NEW tires - under 500 miles
New Front brake rotors and rear pads, brake lines
New Front U-joint
New Throttle cable
New Starter
New Alternator
200+ hours of Professional Shop time to make everything right
New Transmission and low stall HD Torque Converter
Electric:
Dual Battery Set-up w/ Group 34's AGM - 1 yr old
CTEK MPPT Solar Controller (prewired & hidden in dash)
1000w Xantrex Power Inverter: 4 gauge wire
BlueSea fuse box (x2) w 4AWG
Scanstrut Deck Seals for waterproof exterior wiring
RECOVERY:
ARB 12V Air Compressor mounted in quarter panel w/ On-board air lines front & rear
Misc Overland Gear:
Fire extinguisher, orange vest, & safety triangle (2x) - You need these for South America
Box of Spares: Alternator, starter, gaskets, plus more
Rear AT Jerry Can mount under vehicle & hidden - Scepter MFC not included
TEQ Bottle Opener
TEQ Silicone Cup